NEWS
CONTACT US
Wufeng Electronics Co., Ltd.
Tel: +86-769-85095666
Fax: +86-769-85097077
E_mail: led@fcled.com
CERTIFICATION
Japanese Manufacturers Unaffected by Strong Quake in Fukushima
Japanese manufacturers in the Tohoku region went about business as usual, despite a 7.4 magnitude quake at a depth of 10 kilometers that struck off the shores of Fukushima earlier this morning, reported TechNews.
Tremors from the quake led to a temporary shutdown of Fukushima Daini Nuclear Power Plant, but the plant has been up and running since.
This is the second strong quake to hit the prefecture after the devastating 9.0 magnitude earthquake and tsunami swept over the region in 2011.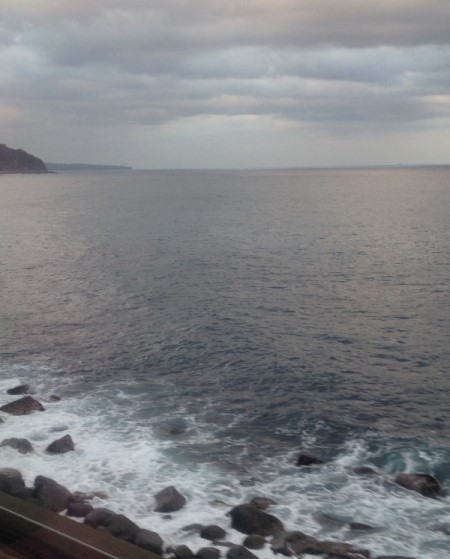 The quiet seashore of Tohoku region in Japan was disrupted by a 7.4 magnitude quake this morning. A photo of the seaside from Tohoku region, Japan that was not struck by the earthquake. (LEDinside)
Iris Ohyama, LED lighting, and air purification electronic appliance manufacturer continued its Miyagi Prefecture plant operations, after all equipment surveyed were unaffected and functioned normally, reported Money DJ.
Within 24 hours after the quake reached the offshores of Fukushima, a fire broke out from a heating apparatus in a laboratory in a Kureha chemical plant in Iwaki city. The fire was extinguished within 40 minutes, and none of the employees were injured in the process, but it caused equipment damage. The factory is undergoing security checks and will be back in operation within the next two days.
Several 8-inch EPI-wafer manufacturers suffered from equipment damages caused by the quake, includingRenesas Electronics plant in Hitachinaka in Ibaraki Prefecture, the factory was temporarily halted before resuming operations later in the day. Fujitsu, which also has an 8-inch EPI-wafer fab in the prefecture has not reported any damages yet.
Automotive manufacturer Nissan's plant, which is close to the quake center in Iwaki evacuated employees due to safety concerns and stopped production for a brief period. Nissan has not reported any damages to its buildings, or injuries caused to employees. The company's production plant for it luxury car line in Tochigi Prefecture continued operations, rival carmaker Toyota also continued production in Miyagi Prefecture.
Capacitor manufacturer NEC TOKIN, whose manufacturing site is also in Miyagi Prefecture reported normal operations as well.
Another manufacturer in Miyagi Prefecture, Aeon temporarily closed down business in three retail stores before reopening later this morning.