NEWS
CONTACT US
Wufeng Electronics Co., Ltd.
Tel: +86-769-85095666
Fax: +86-769-85097077
E_mail: led@fcled.com
CERTIFICATION
Samsung to Acquire QD Vision
Samsung Electronics is determined to step up its efforts in quantum dot technology by acquiring U.S.-based QD specialist QD Vision, reported The Korea Times.
According to the report, the move will be made so the company can stay ahead of LG's OLED TV.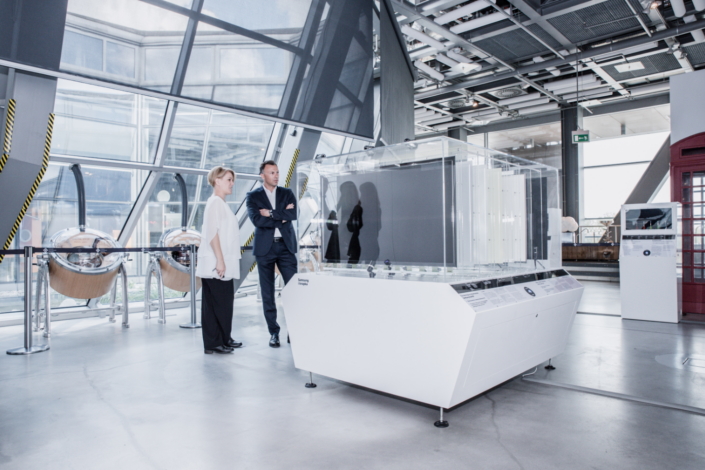 Visitors exploring "Samsung Dot's it" educational zone in Copernicus Science Center (CSC) in Poland, the exhibition explains QD technology used in Samsung TV. (All photos courtesy of Samsung)
"We decided to acquire (QD Vision)," Samsung Advanced Institute of Technology (SAIT) President Chung Chil-hee told reporters.
The deal is estimated to be worth US $70 million.

Samsung a leader in global TV market for 11 consecutive years is making the transition into high-end TV market, to promote cutting edge QD TVs.
Samsung, which already has landed QD technology partnerships with leading specialists in the sector, including Nanosys and Nanoco in the past, and will be further beefing up its QD patent arsenal by taking over QD Vision.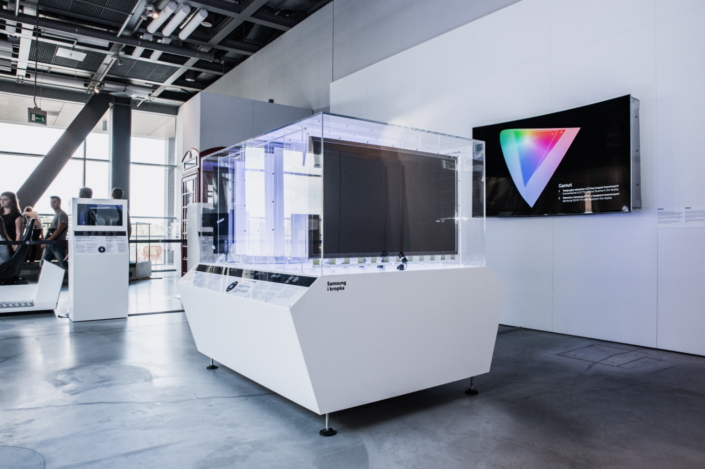 Samsung QD TV display and QD technology showcased at "Samsung Dot's it" educational zone.
Founded by MIT researchers in 2004, QD Vision has been focused on developing QD materials and QD bars for TV applications. The company has partnered with leading global TV manufacturers including China's TCL, Hisense, and Sony of Japan.

Samsung Electronics has distinguished its TV strategy from LG by stepping away from OLED TV sector, and focusing its resources on making next generation cadmium-free QD TVs with QD Vision.
Cadmium that is used in the process of making quantum dots is a toxic heavy metal that has made recycling retired QD TVs an issue in the past.