NEWS
CONTACT US
Wufeng Electronics Co., Ltd.
Tel: +86-769-85095666
Fax: +86-769-85097077
E_mail: led@fcled.com
CERTIFICATION
Samsung to Weather Operation Crisis by Spinning-Off Company Businesses
Facing a severe operation crisis Korean conglomerate Samsung Electronic is considering to take the advice of hedge fund management firm Elliott Management Corporation to spin-off into two independent legal entities, The Seoul Economic Daily cited sources familiar with the matter.
The company will reveal plans of the carve-out by Wednesday this week. Under Elliott Management recommendations, the enterprise will be separated into a corporation and a holding company.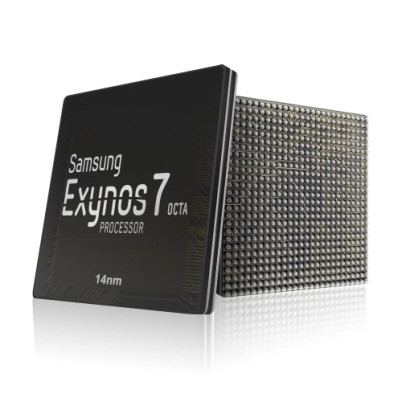 Samsung's Exynos 7 Octa Processor. (Samsung/LEDinside)
According to the report, Samsung's board will hold an official meeting on Wednesday to respond to Elliott Management's recommendations. The Korea Stock Exchange also requested Samsung to provide an official statement about its potential spin-off by 6 PM of Nov. 29, 2016. Elliot Management suggested Samsung should release an official statement about investor return plans, but Samsung declined to comment so far.
Elliott Management which has a 0.62% stake in Samsung Electronics recommended the company to separate into a corporation and holding company shortly after the Korean company's flagship Galaxy Note 7 explosion incidents occurred in October 2016. The hedge fund company also recommended Samsung to list the spun-off corporation on the NADAQ in U.S.
Additionally, Elliott Management advised Samsung to issue a total of KRW 30 trillion (US $25.61 billion) in dividends to stock investors, and add three independent board members to improve company management. These measures are projected to improve Samsung's transparency, simplify its power structure, and contribute additional benefits such as tax concessions.
Samsung revealed they were carefully evaluating Elliott Managements advice. Bloomberg analyzed Samsung's Vice Chairman Jae-yong Lee, who will be appointed successor of the company, is trying to modernize the family business, without giving up control over the company. There is a high probability he will implement the recommendations to transform the company's management.